Please note, this course was published in August 2016 and is not regularly updated. This means that the information provided may not reflect social media algorithm changes or any other updates.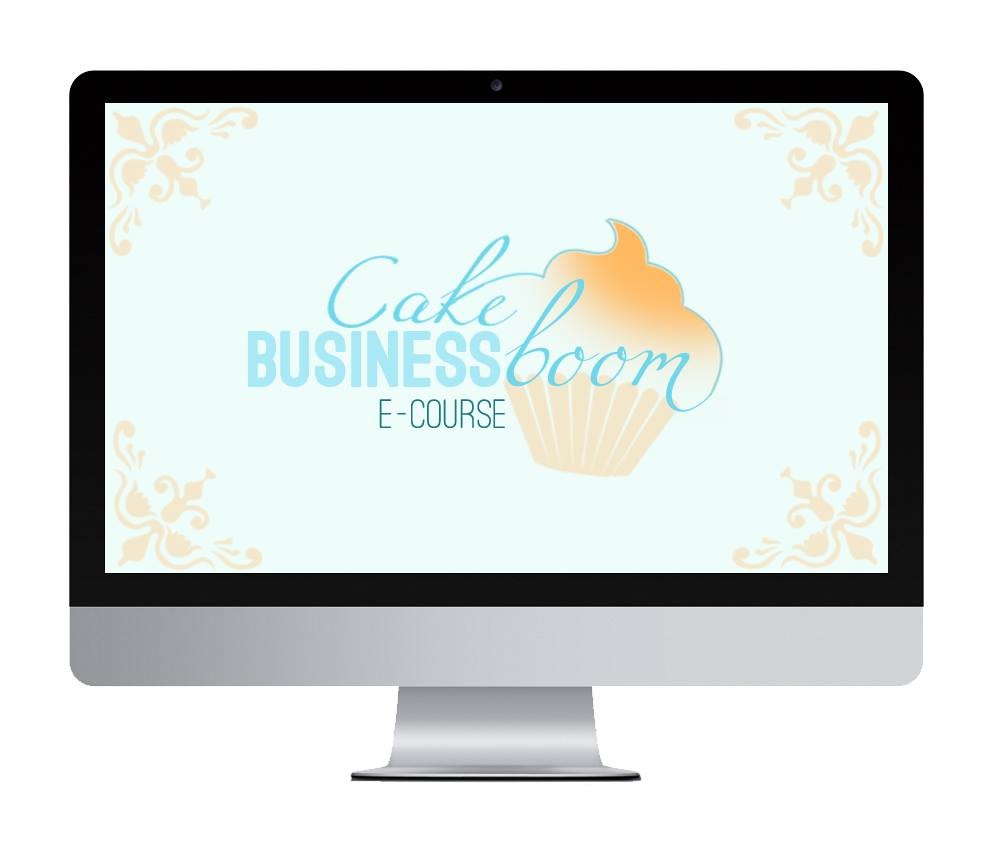 ENROLL RIGHT NOW TO GET YOUR HANDS ON SPECIAL BONUSES FOR BAKERS!
'As someone who's been there before, trying to get my small home-based
baking business off the ground, I can see how valuable and specific the
guidance in Cake Business Boom is. When you're new to the business you
want to be able to promote your business with as little cost as possible
and social media, and websites, are the way to do this - as long as you're
doing it properly. That's where Lauren and this course come in! It's a
simple to follow, step by step course that will be so helpful to business
owners, if only it was around when I was starting up!'
- Kirsty, Bake This Happen
How would it feel to wake up to new cake order enquiries every day?
How would it feel to grow your cake business cheaply and quickly?
How would it feel to have people mentioning your cake business on Facebook to tell their friends how great it is?
How would it feel to be booked out one, three, six months in advance… and still have orders rolling in for after that?
For the same investment as a simpler cake order you will learn how to market your cake business using social media and a website cost effectively online to win more orders and grow a booming business!
You don't need to wonder when the next order is coming in. you don't need to worry about whether you'll earn enough to pay the bills. You don't need to be juggling cakes with a 9-5 job – because your cake business can grow to support you, your family and the lifestyle you want, especially if you market it correctly.
Cake Business BOOM is filled with no-fluff action steps to show you how and why to use a website, social media, blog content and an email list to grow your cake business fast. The majority of the tips and ideas involved are free and the social media strategy inside can be done in less than just one hour per week.
Take your word of mouth advertising and make it reach not just one but infinite other potential customers with the right social media and website strategy - I'm going to show you how, what, when and where so it couldn't be easier to make your cake business BOOM!
I grew Knead to Dough from 0 to 32,000+ monthly page views in just 12 months.
In this course, I share with you my strategies for sweet success so you can do it too. Just imagine the difference a few thousand customers viewing your cakes every month would make for your cake sales.
You'll get: 6 modules of action-packed social media and website advice, tailored specifically to grow your cake business.
***BONUSES FOR BAKERS***

- Behind the Scenes of Knead to Dough PDF – so you can copy my success!
- 10% off cake business branding packages from Bake This Happen
- 25% off all mentoring packages with Pia from Make Money With Cakes / The Vanilla Pod Bakery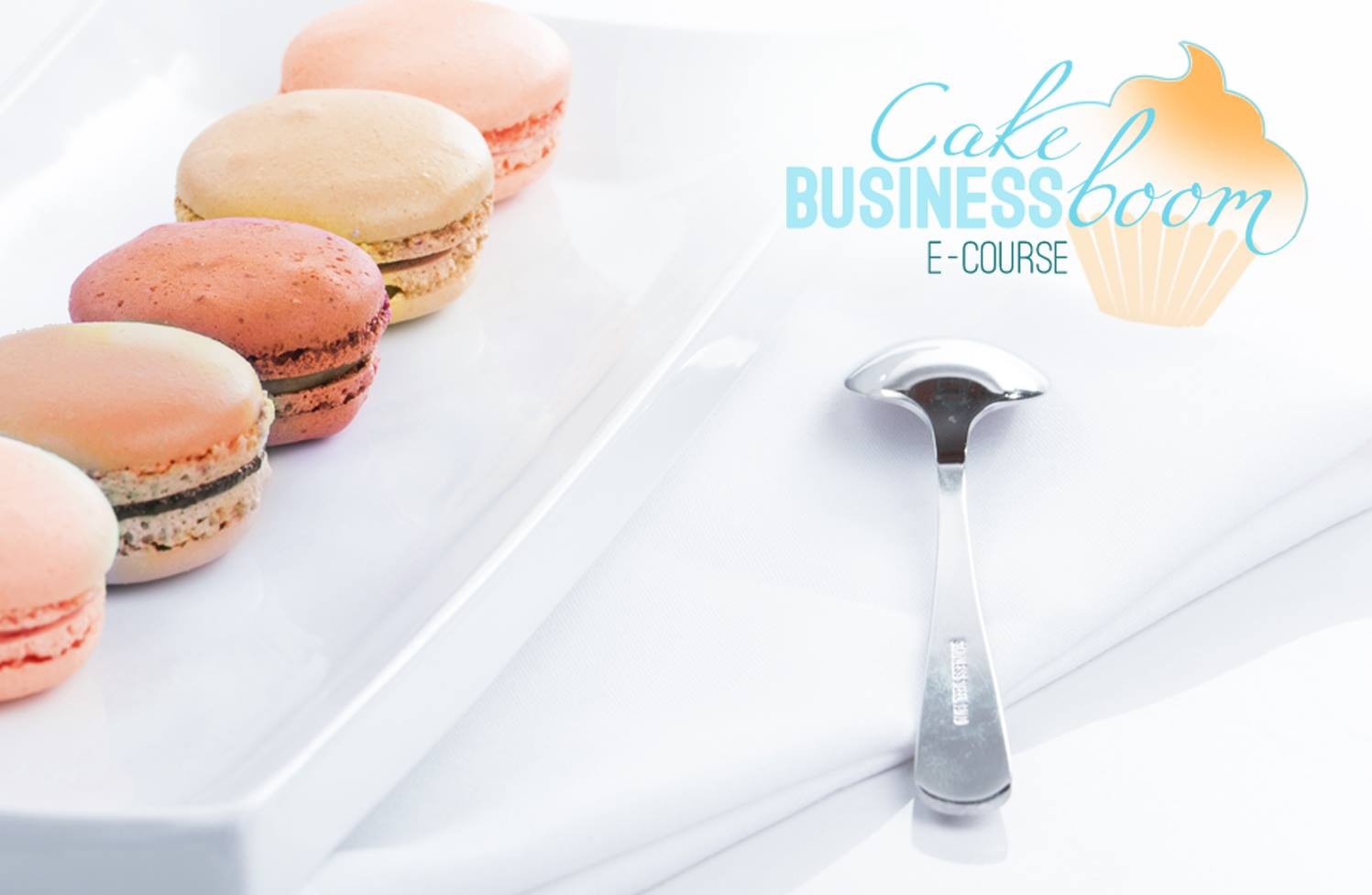 Cake Business BOOM is for you if:
you're tired of putting your cakes out there and getting no response
you aren't getting the orders you want, even if you are using social media
you want to grow your cake business quickly and cheaply
your cakes deserve more recognition than they get
you want to reach enough customers to earn the income you really want
you want to learn at your own pace, when your schedule allows it
you're ready to start a website (with plenty of help!) and use simple, effective strategies to turn your cake business social media into a money maker!
you're ready to put your cake business out there and make it BOOM
It's not for you if:
you aren't ready to take action and commit to growing your cake business
you want in person tuition
you want your website pages and posts done for you (another service I offer - get in touch if you'd like me to write them for you!)
As a baker, you know the value of a recommendation and I wouldn't expect you to enroll without some, so here's what other bakers have to say about my cake biz marketing training:
Melissa, owner of Pipedream Celebrations says:
"I'd just like to thank Lauren for providing valuable business feedback and genuine ways to help move my cake blog for Pipedream Celebrations in the right direction. I really appreciate your time and thoughts, thanks again!"

Owner of Love Lane Cakes tweeted:
"Knead to Dough, great live Facebook tutorial on Pinterest, social media, cake business"

Helen Metcalfe, nailed down her cake business niche with my help (and it's something we cover right at the start of Cake Business Boom):
"Love day one" of the Dream Cake Business Roadmap Challenge (a free training I offered back in July to over 50+ cake bakers!), "thank you for working on this! I'm vegan so all my cakes and bakes are dairy and egg free… my niche will be affordable, mid-market vegan bakes that both look and taste great."

Baker Shagufta Khan says:
"I found your Pinterest training very insightful. The summary was also good at the end to remind you of what you had learned, but I had a pen and paper ready from the start!"

Lise, owner of Nougatlisa, says:

"I've tried a few of your [training] videos and they work great. I've also been through the blog and that was very helpful… thank you for all your help."
Your Instructor
As a baking blogger and magazine journalist, I'm full of ideas catered to cakes. You'll find me writing about cake biz websites, social media tips and more to GROW your cake business at http://www.kneadtodough.net
Class Curriculum
Put your cake business on the map!
Available in days
days after you enroll
Set up your cake business website
Available in days
days after you enroll
The secrets to becoming a social media super baker!
Available in days
days after you enroll
Frequently Asked Questions
When does the course start and finish?
The course starts on the 1st September 2016. It is a completely self-paced online course - you decide when you start and when you finish so you can listen to the trainings whenever suits you - whether that's focused at a desk or while you're baking in the kitchen. The course is closing on Tuesday 29th May 2018, from which point you will no longer be able to access the course.
How long do I have access to the course?
This course will be closing on Tuesday 29th May 2018, at which point you will no longer have access to the course.
This course is not open for enrollment.